FREE GUIDE!
Learn How To Invest In Gold & Silver Like a Pro
Discover the Secrets to Investing in Gold & Silver dealers don't want you to know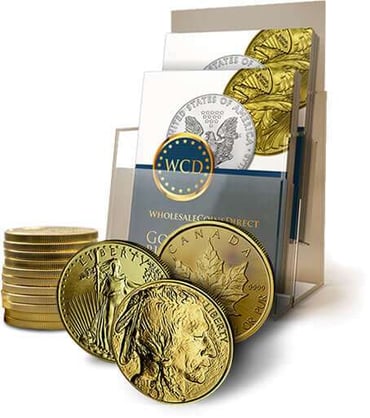 Claim Your FREE Gold & Silver Investor's Guide
Submit Your Information Below to Access Your FREE Guide Now
---



Get your FREE Investor's Guide to learn how buying gold & silver can shelter your investments and retirement from volatility.
Our FREE Gold & Silver Investor's Guide enables you to take the first step towards diversifying your financial portfolio, protecting your assets, and preserving the purchasing power of your dollar for many years to come. Gold and silver are commonly thought of as a hedge against inflation and should be strongly considered to help protect your wealth. Our Investor's Guide will show you how to protect your savings and maximize your potential returns. Request your FREE kit today!
How to get the most gold & silver for your money!
How gold & silver can protect you from a drop in the Stock Market.
Top 10 'Must-Have' coins from the modern U.S. Mint
The most popular gold & silver for investors.

"The rep was very knowledgeable and gave me a short educational course on the benefits of both investment coins and bullion."
Nancy C. | Clearwater, Fl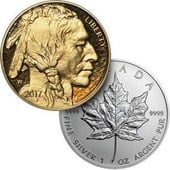 Gold & Silver Coins
We offer a huge selection of gold & silver coins from mints around the world.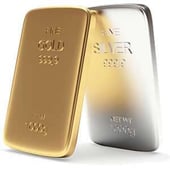 Gold & Silver Bars
A variety of gold & silver bar weights and sizes to accommodate any budget.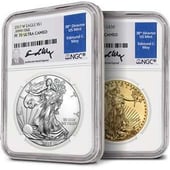 Certified Gold & Silver Coins
Investment grade proof 70 gold & silver coins and sets from all annual releases
About Us
The United States Gold Bureau brings trust and integrity to all aspects of the precious metals acquisition process. Our goal is to always exceed our customer's expectations by helping them to make better, more informed buying decisions.
Our parent company, Lone Star Tangible Assets, was selected by the Texas Comptroller's Office to build and operate the Texas Bullion Depository – the first-ever state-administered gold bullion depository in the world!